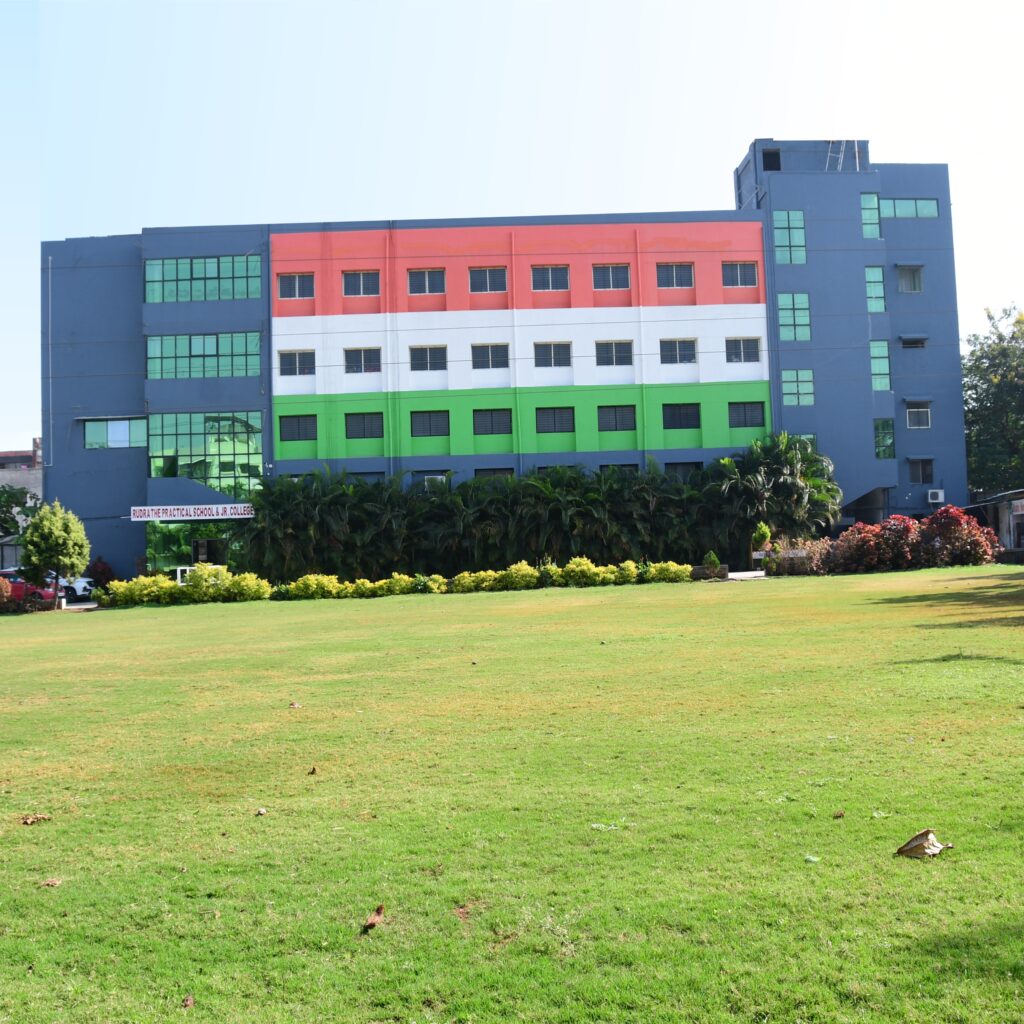 Welcome to Rudra The Practical School
Welcome to Rudra The Practical CBSC School, the first bagless school in Nashik that aims at setting a benchmark for progressive and holistic education in India. At Rudra The Practical School, learning becomes fun through various interactive sessions and activities. Our school follows the CBSE curriculum and makes use of modern teaching methodologies achieved through smart classrooms and labs with in-built audio-visual systems. The engaging extra-curricular activities are numerous with a dedicated excellent faculty to nurture each student. We believe every child is unique and needs individual attention to help channel his energies. Our school focuses individually on each child's strengths. This brings out the best in a child and contributes to the final objective i.e. making him/her a confident and successful individual in society.
Rudra The Practical School accepts your child and takes on his academic development along with personality development and orientation right from Kindergarten onwards to Grade X. Our school has a lively environment with supportive teaching and non-teaching staff to attend to every child. Each child is encouraged in his or her course of work ranging from lessons in the classrooms to activities outside. Every child is focused upon with equal regard and corrective measures are taken if required. Our school offers a standardized CBSE-based curriculum while adding elements of value that inculcate 21st-Century skills like critical thinking and problem-solving through interactive events, activities, and role-playing games in the classrooms. We have been keeping track of the latest teaching methods adopted by the best Practical school in India.
Our values at Rudra The Practical School are more than just statements – they depict ways of life.
• Correlate textbook contents with practical knowledge/ day to day life
• Development of Self-Esteem
• Induction of Responsibility and Morality
• Harnessing of Academic Potential and Leadership Skills
• Creating Critical, Analytical and Independent Thinking
• Education by Mentoring
Harmonious Development Of your Child's Talents at Our School
To develop a holistic personality within your child we've incorporated several co-scholastic activities into the curriculum By providing ample opportunity for the children to express themselves through debates, visual art competitions, elocution, drama, speech, and art contests – we help your child – display their talents through various inter-school and national level competitions. Life skills, physical education, and outbound programs are an integral part of the curriculum. Ample facilities are provided for sports and games through vast grounds and a wide range of sports equipment. Yoga and meditation along with martial arts training form a part of the curriculum. The school has also tied up with reputed organizations which offer expert guidance for budding sports stars of tomorrow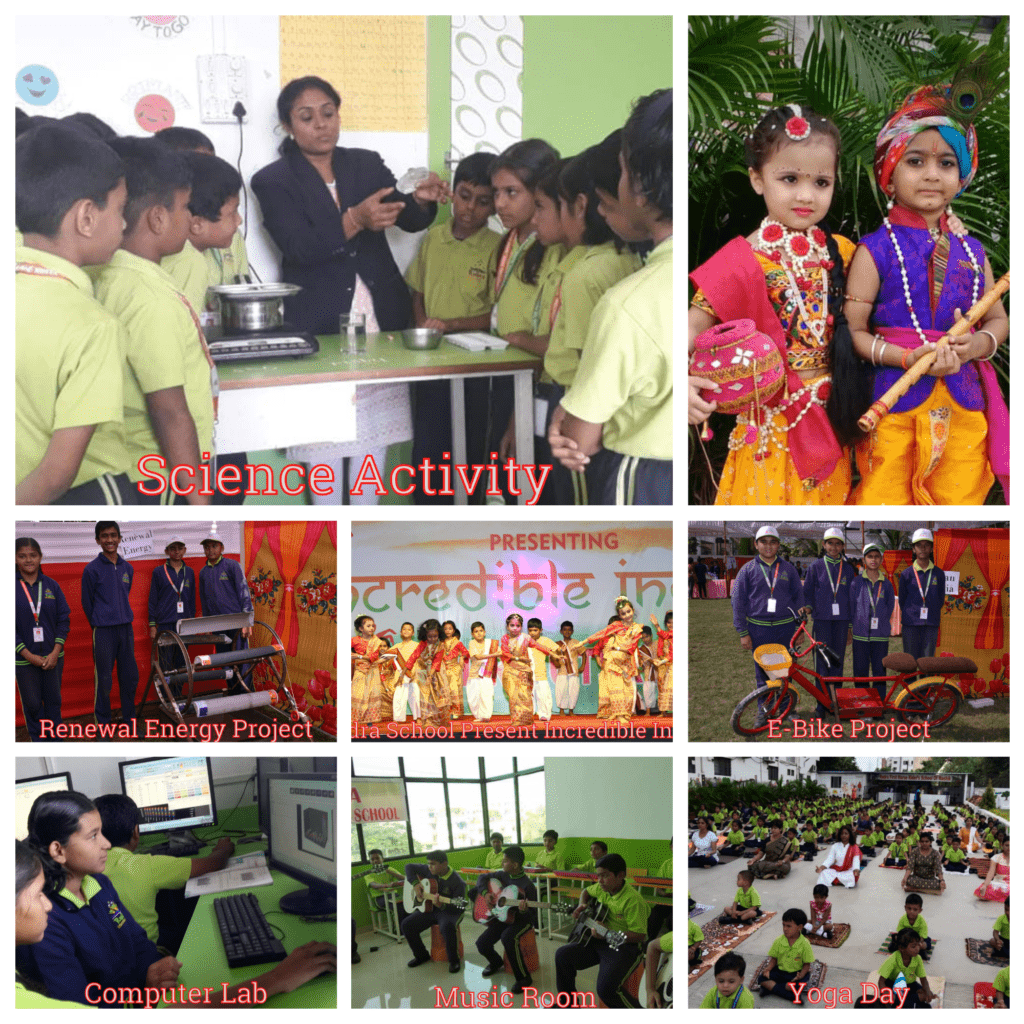 To develop students into confident and responsible individuals of the global community who appreciate finer things of life and care for the environment. We have well-qualified caring teachers ready for continuous updating of knowledge, teachers who can nurture young minds with love. Highly proficient teachers who can optimize a child are potential through creative, innovative and active teaching.