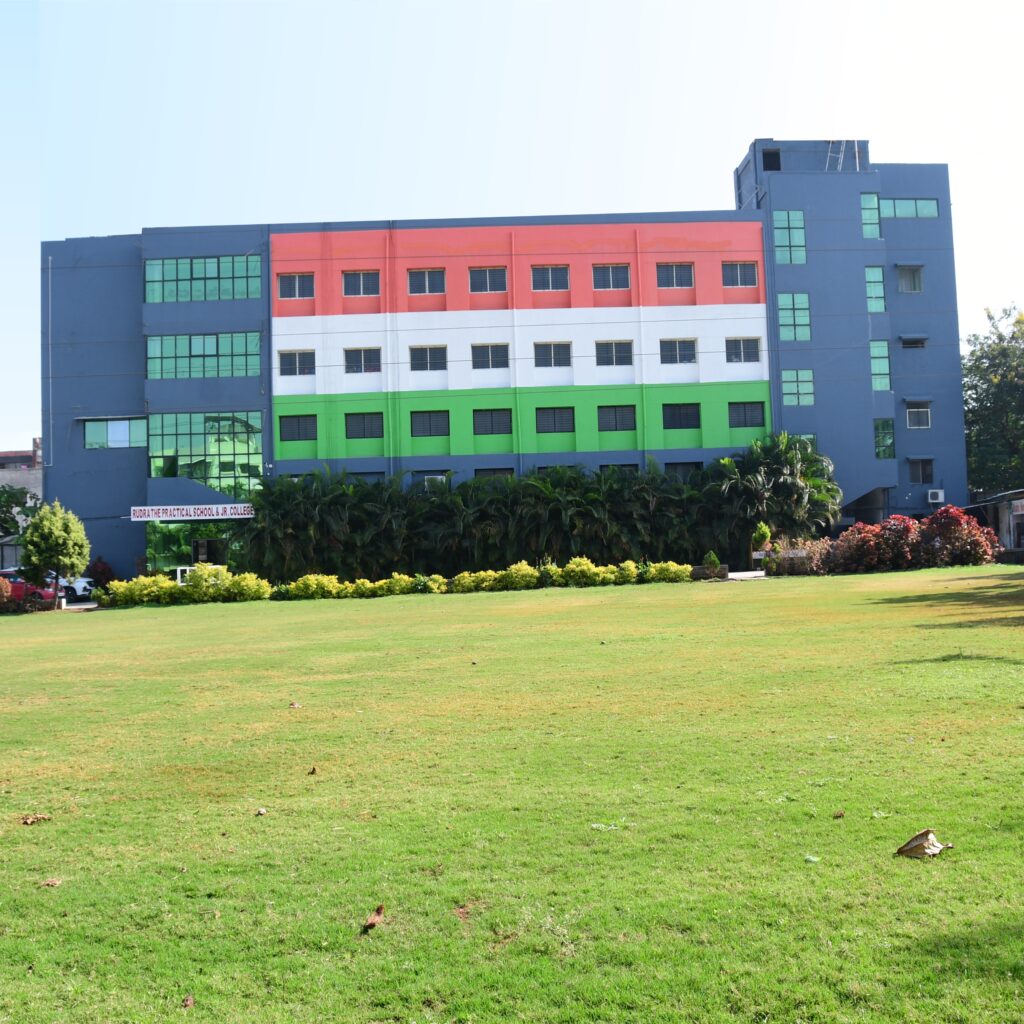 Welcome to Rudra The Practical School
Best CBSE School In Nashik
Regards from Rudra The best Practical CBSE School, the first bag-free school in Nashik, seeks to establish standards for modern and comprehensive education in India. Learning is made enjoyable at Rudra The Practical School in Nashik through a variety of engaging sessions and activities. Our school uses contemporary teaching approaches and has smart classrooms and labs with built-in audio-visual technology. It is connected with the Central Board of Secondary Education (CBSE) and serves students in Pre-Primary through Senior Secondary School (X). There are many interesting extracurricular activities available, and the faculty is committed to nurturing each student. We think that each child is special and deserves personalized care to help him focus his energies. Each child's specific strengths are the emphasis of our school. This brings out the best in a youngster and helps achieve the goal of turning him or her into a confident and prosperous member of society.
Rudra CBSE School is From Kindergarten up to Grade X(Pri-Primary to Grade 10), The School accepts your child and takes on his academic growth as well as personality development and orientation. Our school has a friendly atmosphere and caring teaching and support staff to care for every student. Each kid is supported in their course of study, which includes both classroom instruction and extracurricular pursuits. Every child is given equal attention, and corrective action is performed as needed. Our school provides a uniform CBSE-based curriculum that fits within your budget while also incorporating worthwhile additions that foster 21st-century abilities like critical thinking and problem-solving in the classrooms through engaging activities, events, and role-playing games. We have been monitoring the most recent instructional strategies used by India's top practical schools.
Our values at Rudra The Practical School are more than just statements – they depict ways of life.
• Correlate textbook contents with practical knowledge/day-to-day life
• Development of Self-Esteem
• Induction of Responsibility and Morality
• Harnessing of Academic Potential and Leadership Skills
• Creating Critical, Analytical, and Independent Thinking
• Education by Mentoring
Harmonious Development Of your Child's Talents at Our School
To develop a holistic personality within your child we've incorporated several co-scholastic activities into the curriculum By providing ample opportunity for the children to express themselves through debates, visual art competitions, elocution, drama, speech, and art contests – we help your child – display their talents through various inter-school and national level competitions. Life skills, physical education, and outbound programs are an integral part of the curriculum. Ample facilities are provided for sports and games through vast grounds and a wide range of sports equipment. Yoga and meditation along with martial arts training form a part of the curriculum. The school has also tied up with reputed organizations which offer expert guidance for budding sports stars of tomorrow.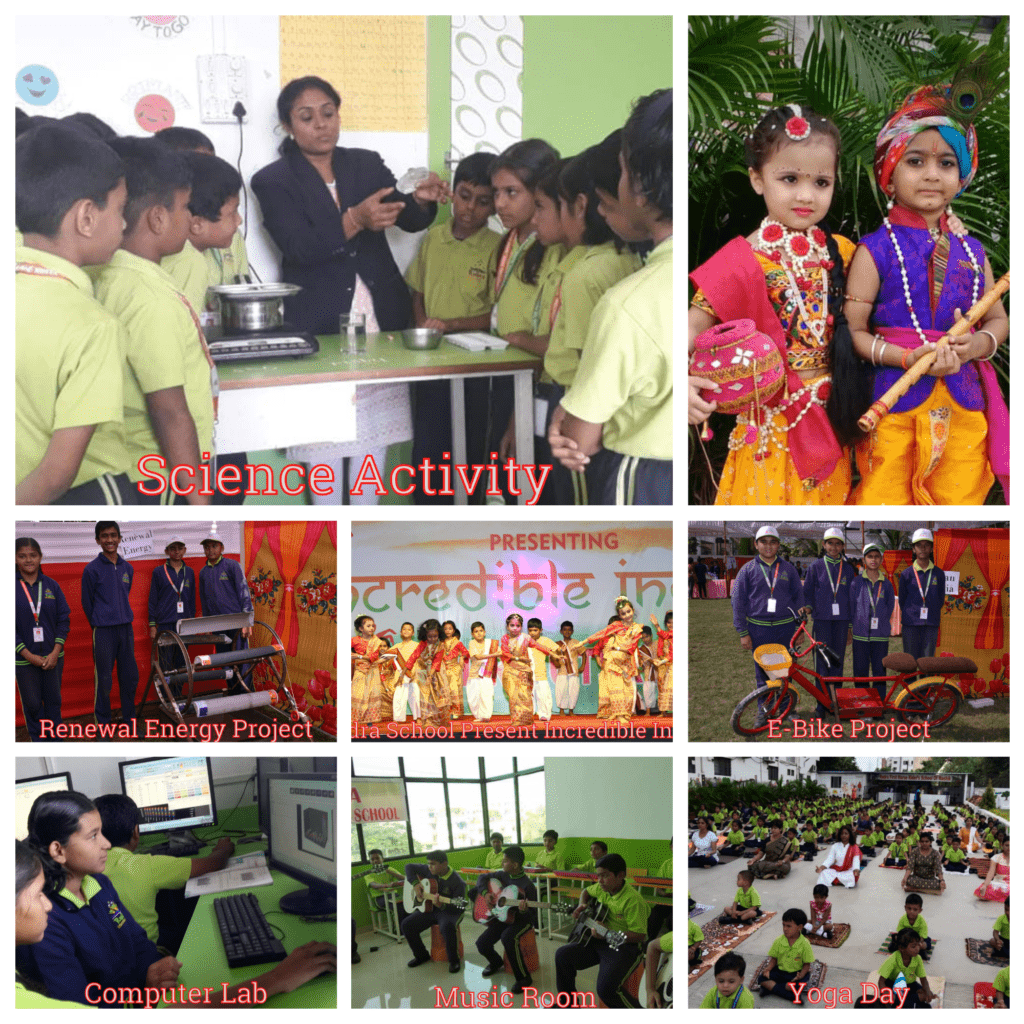 To develop students into confident and responsible individuals of the global community who appreciate the finer things of life and care for the environment. We have well-qualified caring teachers ready for continuous updating of knowledge, teachers who can nurture young minds with love. Highly proficient teachers who can optimize a child are potential through creative, innovative, and active teaching.