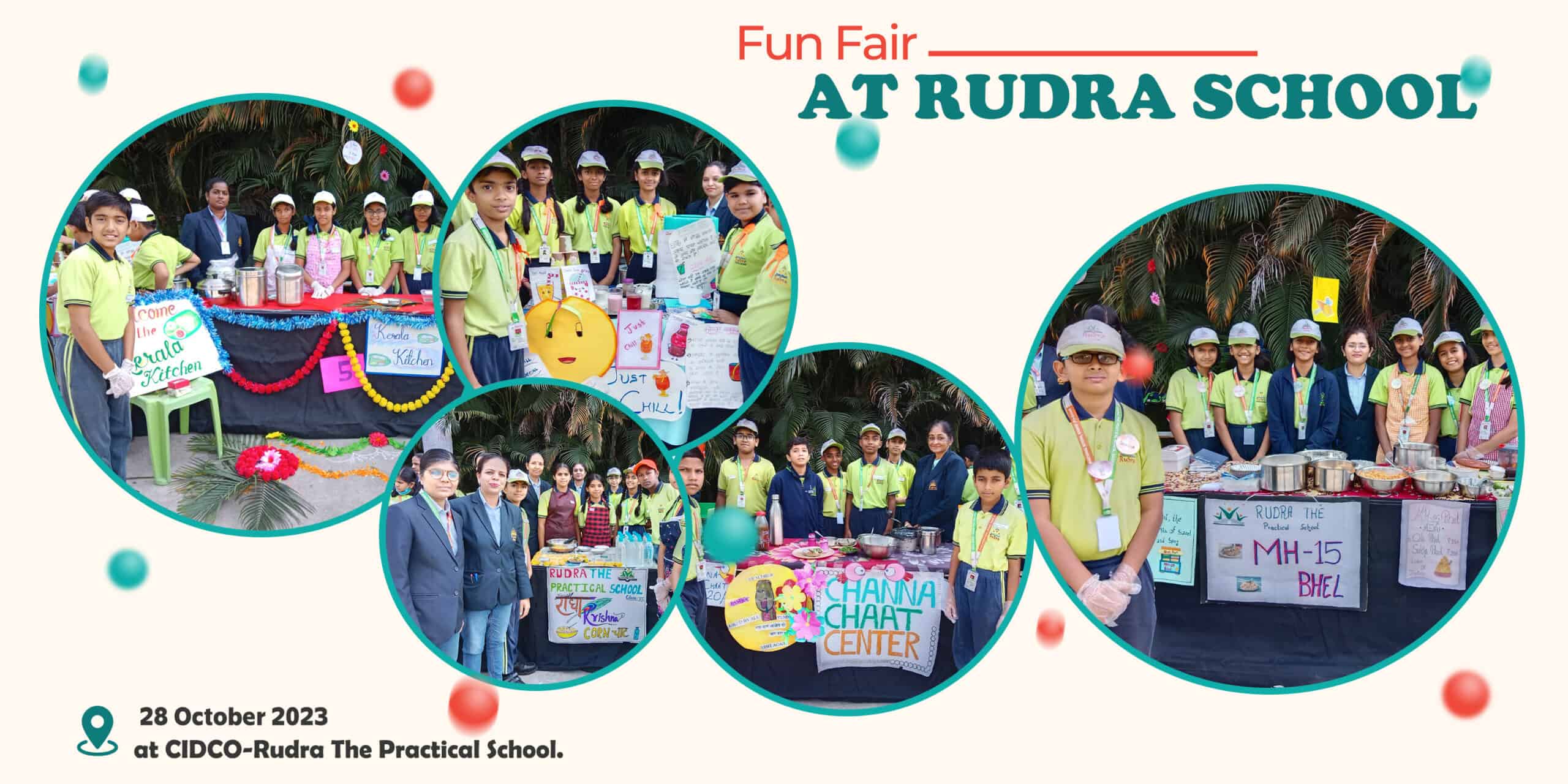 A fun fair was organized on 28 October 2023 at CIDCO-Rudra The Practical School.
While teaching students at Rudra The Practical School, subjects are explained through demonstrations, relating book knowledge to real life.
Accordingly in the school, A fun fair was organized. In order To remove the fear of mathematics from the minds of the children, the problem of profit and loss, which is considered difficult in mathematics, was taught to the children through demonstration.
For this, the students of the sixth, seventh, and eighth classes themselves organized a funfair, After learning about different foods, they also invested themselves in setting up group-wise food stalls. Students also put up different types of offers to earn profit.
The students invited their parents for the event and they easily realized how much profit we made from the sale of the food we made.
Students set up a free game zone for the entertainment of parents. Parents reminisced about their childhood while playing different traditional games. The parents who played well were also given prizes like first, second, and third by the students.
The program was guided and encouraged by the principal of the school, Dr. Smita Chaudhary.
of the program